Srushti Jayant Deshmukh, an IAS officer, has been awarded India's 5th rank in the UPSC 2018 exam, which is a tough exam in India.
Biography of Srushti Jayant Deshmukh
Srushti Jayanta Deshmukh was born on March 28, 1995 in Kasturba (Madhya Pradesh). His father's name is Jayanta Deshmukh. He is an engineer in a government private sector BHEL in Bhopal. His mother's name is Sunita Deshmukh and she is a pre-primary school teacher. Atharva Deshmukh is his brother, younger and educated.

Srushti is a successful child since her school days. She attended Carmel Convent School and scored 8 CGPA in her class X board exam and 93.4% in her class XII board exam. He was admitted to Laxmi Narayan College of Technology, affiliated to Rajiv Gandhi RGPV Technological University, Bhopal, where he pursued studies in Chemical Engineering from 2014 to 2018. His grades clearly show that he has been a diligent student since childhood. However, she regularly practices yoga and meditation in addition to her love for singing. Srushti's main target is not UPSC. His first goal was to get accepted in an IIT college. Srushti participated in various extracurricular and co-curricular activities while in high school and college. In addition to his academic studies, he participated in debates, Scouts and Guides, and many other cultural activities. It is NCC A certified.

While studying engineering, he started preparing for the UPSC exam. Another option he has is engineering. If he can't get into IAS, he will go back and pursue engineering.
Srushti IAS Preparation Strategy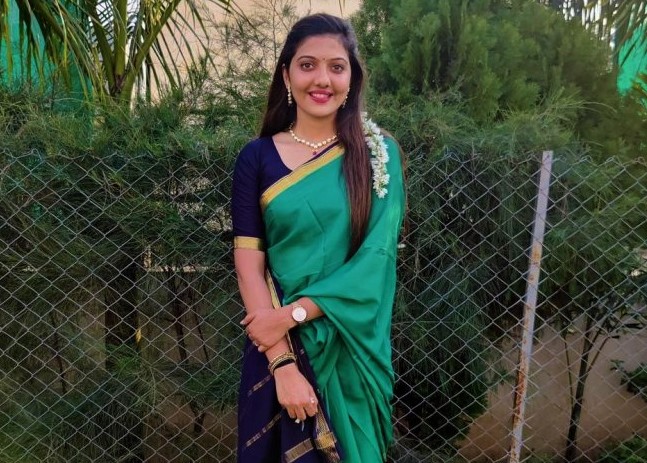 Observing a Schedule
Srushti usually spends 6-7 hours of her day investing in preparation.
It relies on online sources for its preparation. He avoided being unnecessarily distracted by social networking sites.
He understood the importance of persistence and discipline in order to cope with regular study sessions. He also gives a lot of credit to the online test system he developed and thinks that they give a big edge over your competitors in preparing for the test.

With the help of Internet
Srushti feels that there is no need for all IAS aspirants to go to Delhi to prepare for IAS. Today, the online resources and power of the internet can support you well and guide you to the right courses, resources and courses needed.
He never relied solely on classroom teaching as he also supplemented his preparation with course materials and resources from online sources. Putting in a plan and schedule and following it religiously is how Srushti Deshmukh managed to balance CSE in college. Srushti has allotted a fixed time for her UPSC preparation and college time as required hours. He avoids distractions and makes sure he doesn't take breaks at times where his schedule can get in the way and cause him to go off track.
All media records for the test are disabled

Srushti Jayant Deshmukh who stood 5th in civil service exam 2018 said, "Before my preparation, I had deactivated my social media account. He said, "I have applied online for the exam. The Civil Service Commission (UPSC) has declared the final result of the civil service exam 2018. A total of 182 women candidates are among 759 candidates for various government jobs.
He took the exam with sociology as his elective. "Even though I was doing classes for the test, I never trusted them," she said. "I study 6-7 hours a day and practice online for exams," he added. Question papers from previous years also helped him, he says.

Ms. Deshmukh hails from Bhopal, Madhya Pradesh and is a chemical engineer. He graduated from Rajiv Gandhi Prodyogiki Vishwavidyalaya in 2018. Born to an engineer father and a teacher mother, he always dreamed of becoming an IAS officer. He has a brother who is studying in the seventh grade.
Wedding status
After passing the UPSC exam, Srushti married Dr. Nagarjuna B. Gowda. Nagarjuna is also an IAS member. The couple met at LBSNAA (Lal Bahadur Shastri National Academy of Administration) and it is said that this is where their love started.
Srushti's first post of 2019 batch IAS officer is in Dindori, Madhya Pradesh as Assistant Clerk. Later, he was transferred to the post of Divisional Officer in Gadarwara of Narsinghpur district of Madhya Pradesh. Arjan Gowda's full name is Dr Arjan Gowda. Nagarjuna B. Godda. He is from a village in Karnataka. Nagarjuna B Gowda was born on May 9, 1992 to a normal family in Karnataka.
Nagarjuna was also interested in sports during his school days. He shared a photo on his social media platform, where he won silver in the junior national championship. Nagarjuna completed his MBBS degree in 2016. In 2018, he became an IAS officer obtaining rank 418. Arjan Gowda knows how to win the heart of beautiful IAS Srishti Jayant Deshmukh.
They both live in different states, but because of the marriage, they are both placed in the same place. IAS Srishti Jayant Deshmukh himself gave the news about their engagement. He shared a picture where the two were sharing a mirror and wrote a cute love quote and tagged inst Arjan Gowda. He also used the hashtag "get involved" in the post. He posted this to get involved in August 2021.
Facts About Srushti Jayant Deshmukh
According to Srushti, she planned to give the UPSC exam only one chance, and if she passed her first attempt, she would not attempt again.

Srushti regularly practices yoga and is passionate about learning yoga. She always wanted to become an IAS officer, it was his dream since childhood
Srushti is often involved in extracurricular activities in schools and universities. She also has an NCC A certificate