Biography of Indian Actress Disha Patani
Disha Patani is an Indian actress and model. He was born on June 13, 1992 in Bareilly, Uttar Pradesh, India. She started her career as a model, appearing in several commercials before making her acting debut in the Telugu film "Loafer" (2015).
She gained recognition for his role in the Hindi film "MS Dhoni: The Untold Story" (2016), which was a commercial success. Patani has appeared in several Hindi and Telugu films, including "Baaghi 2" (2018), "Bharat" (2019) and "Radhe: Your Most Wanted Bhai" (2022). She is also known for her fitness and dance videos on social media.
Her Early life
Disha was born on June 13, 1992 or according to other sources, her date of birth is July 27, 1995, because there is a dispute about her date of birth.
Her father is Jagadish Singh Patani who worked as a police officer and his mother is a medical examiner. She has a sister named Khushboo Patani who is in the Indian Army and a brother Suryansh. In an interview, she said that when she was growing up, no one found her attractive or beautiful and no boys dated her.
She said she was a complete tomboy and was raised as a boy by her parents and had short hair until high school, she was very shy and socialized and kept to herself at home. While studying at school, he wanted to become a pilot.
She was studying Computer Science at Amity University and she was in her second year, when she started getting many shows, so she dropped out of college in her second year and competed in Femina Miss India Indore in 2013 and she was the first runner. . . He also started watching movies.
Disha Patani explains how her Bollywood journey began
Disha Patani said that she did not know how the Bollywood industry worked at that time and did not know how to get out of it. In fact, they have no intention of entering Bollywood and want to become a pilot. Her journey officially began when she won a college beauty pageant, which she entered during summer vacation.
After winning the competition, the actor was invited to become a member of the production company that signed him. Disha Patani then started scouting for television commercials and frequently commuted between Mumbai and Delhi. Disha Patani who was studying B.Tech was expelled from her university after which she moved to Mumbai.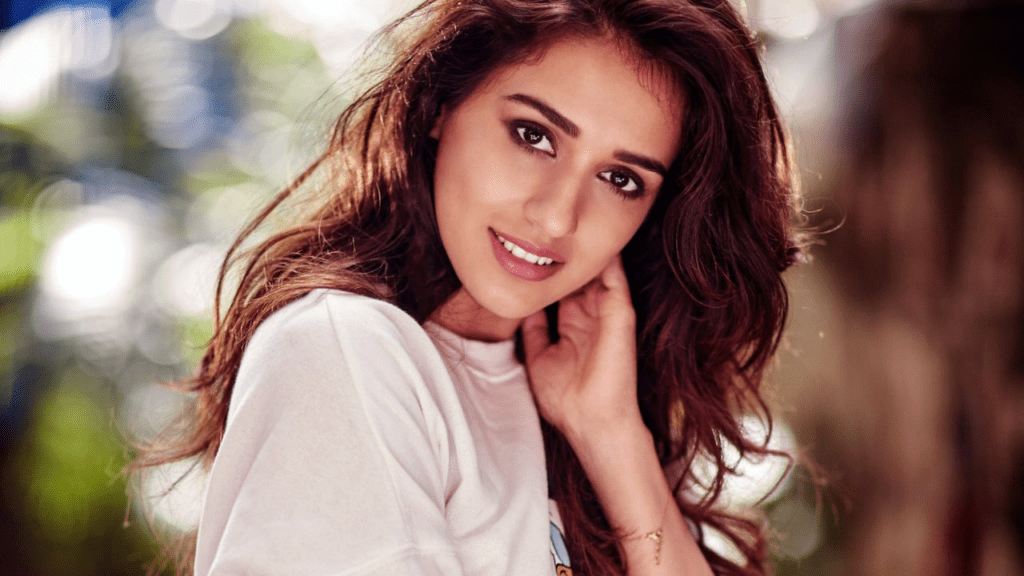 The Malang actor has to choose between studying and acting.
She told her parents about her decision to become a model and said they were skeptical at first, but later agreed. Disha Patani added that she started as an ordinary girl who didn't know about the industry but never stopped studying. He continued to work, and soon the film came.
Talking about his career in Bollywood, the actor said that he has studied the news and his career carefully. Calling himself selfish, the actor said his choice of character was very important. Disha Patani, who was last seen in Malang with actors Aditya Roy Kapur, Kunal Kemmu and Anil Kapoor, will next be seen in Salman Khan's Radhe.
An inspiration for all
Disha Patani is an inspiration to those who dream of success in the entertainment industry. He worked hard to succeed and make a name for himself in the industry. It is an example of how determination and hard work can lead you to higher levels of fame and fortune.
Disha Patani – a bright star
Disha Patani is a bright star who has impressed the audience with her beauty and talent. From designing to filming, she has proven herself to be a force to be reckoned with. With her hard work, determination and beauty, she has become an inspiration to the youth of India. Disha Patani is a rising star, her star continues to shine brighter and brighter.
Disha Patani has taken the entertainment world by storm with her stunning beauty and talent. From acting to filming, she has proven herself as an actress and continues to dazzle her fans with her beauty and grace. With his success, hard work and spirit, he became an inspiration to many and made a name for himself in the industry. Disha Patani is a shining star who will continue to shine on our screens for years to come.
Services / Contributions and Achievements
Disha Patni is famous in the world of advertising and she endorses big brands like Calvin Klien, Cadbury, Reliance Trends, Imperial Blue, etc. . He received the Star Screen Award for his debut in the biopic "MS Dhoni – the untold story" in 2016. He also acted in the Chinese film "Kung Fu Yoga" which is the highest grossing Chinese film of all time. . . A recent photo of her wearing a red Calvin Klein underwear has gone viral on Instagram. Disha recently signed for Salman Khan and Katrina Kaif's film "Bharat".
Awards and honors
In 2017:- BIG Zee Entertainment Award for "Most Entertaining Actor (Movie) – Female" for MS Dhoni: The Untold Story
In 2017:- Star Screen Awards for "Best Female Debut" for MS Dhoni: The Untold Story
In 2017:- Stardust Awards for "Female Debut (Female)" for MS Dhoni: The Untold Story
In 2017:- International Indian Film Academy Awards for "Best Female Debut" for MS Dhoni: The Untold Story