Swaniti Initiative
Swaniti Initiative is a non-profit organization whose mission is to increase the organizational capacity of various departments of the Government of Andhra Pradesh. It does this by providing a combination of problem-solving tools, data and research findings, and consulting services. Swaniti's main motivation is to empower vulnerable populations by implementing a high-level land planning system across government departments that seeks to increase access and inclusion of these communities in government programs.
Swaniti Initiative was founded in 2012 by Rwitwika Bhattacharya with the aim of providing development solutions through government officials by initiating, implementing and accelerating development projects in the local areas of health, education, nature, life, water and cleanliness. Swaniti deploys teams to target areas, supported by the Delhi office, to address issues raised by government officials and/or identified locally. Relationships usually last three to twelve months and are divided into three phases.
In the first period, data collection and analysis are carried out through field work to understand the challenges and solutions and the best ways to suggest to the clients, and in the second, they receive what partners and support to implement programs and finally great solutions and transfer control to local actors and finally, they control the effectiveness of education and research.
Rwitwika Bhattacharya
Rwitwika Bhattacharya is the CEO of Swaniti Initiative, a social enterprise that provides development solutions by strengthening the delivery of public services in South Asia. As CEO, his work focuses on developing long-term growth strategies and building important relationships with governments and international companies. Prior to Swaniti, Bhattacharya worked as a marketing officer at the World Bank.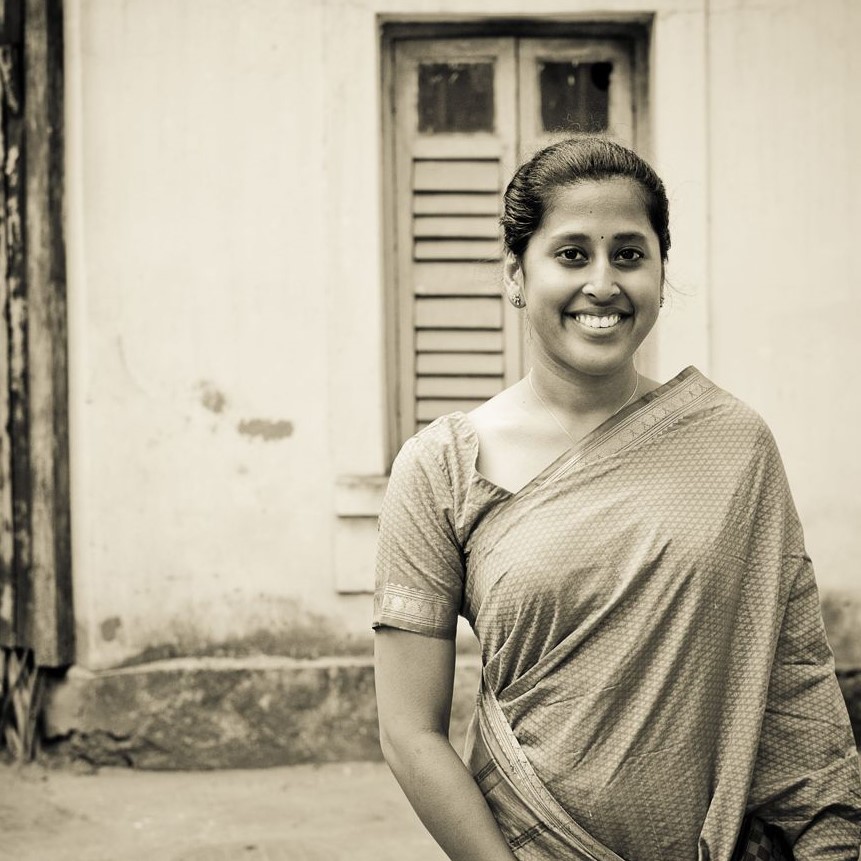 Rwitwika also works on the link between governance and development and expands the scope of the Jaano system. Jaano India is a data platform that integrates data insights from all sectors and publicly available data sources into one platform to highlight gaps in public service delivery.
Earlier, he worked for organizations such as the United Nations Population Fund and the Federation of Indian Chambers of Commerce and Industry. He earned a master's degree in public policy from Harvard Kennedy School and a bachelor's degree in economics and political science from Wake Forest University. She has published three books, Frontiers in Development Policy (World Bank), Labor Market Primer (World Bank) and Making of a Politician (Harper Collins). Bhattacharya has been selected as one of Forbes India's 30 under 30s, a special guest at the White House for his work in social enterprises, and a young global leader at the World Economic Forum, in 'among other respects.
Working Principle of Swaniti Initiative
At Swaniti, we believe in strong democratic institutions and efficient and fair public services. We work with federal and state governments to provide technical assistance to improve the delivery of public services to the most vulnerable and marginalized. Across South Asia, policy makers are struggling to implement lasting change for their people. Unfortunately, their ability to do this is limited by insufficient knowledge and data-based understanding of the factors that affect the most vulnerable. This situation is aggravated by the lack of human resources, skills and technical tools necessary to support the efforts of the reformers.
Government leaders with the political will to push for change may not have the skills to write strong policies on issues that are outside of their area of ​​expertise, or may be too far from the grassroots in the community to develop targeted initiatives. research motivation and research
Our team of policy and development experts have extensive experience on the ground, embedded in regions and states across India. We believe that change will begin by investing in expertise in research and collecting data in collaboration with the community, incorporating their knowledge and ideas.
Work with communities, governments and the private sector
Understanding issues at the local level allows us to engage more intentionally with local and private leaders, from the local to the state to the national level. From there, we can build strong policies, implement targeted programs, build capacity, strengthen networks, and empower others.
Support effective and accessible services
By doing this, we believe we can close the last-mile gap and ensure that the most vulnerable and marginalized have the tools they need to grow and thrive.
Swaniti's Initiative provides last mile benefits to the most vulnerable
The Governments of Manipur and Tripura have made significant progress in ensuring that last mile benefits reach the most vulnerable by partnering with an NGO, Swaniti Initiative.
This intervention focuses on increasing access to the many benefits offered by the government through the Direct Transfer (DBT) program. The involvement of the Swaniti Initiative helped affect nearly 1,58,392 digital transactions and payments worth a total of Rs 103 crore between June 2019 and February 2020.
The Direct Benefit Transfer Scheme has enabled the government to save up to Rs 1.7 trillion by providing direct assistance to the right beneficiaries till December 2019. While states like Rajasthan and Andhra Pradesh have reported a large number of recipients, North Eastern Indian states like Manipur and Tripura have stalled due to factors such as theft, lack of service, lack of awareness, technical barriers , etc.
The members of the Swaniti Initiative decided to solve the problems and organize a system for plans that cover the beneficiaries and can have the greatest impact. "When we looked at the different programs, we realized that each program has different architecture, so a payment system had to be created for easy compatibility," Gaurav Bhattacharya, Program Manager at Swaniti Initiative said. "Programmes like the Pradhan Mantri Atal Bima Yojana, the Centre's pension scheme, and the Pradhan Mantri Matru Vandana Yojana, the child welfare programme, stand out as having the most impact", he added.