Biography of Aishwarya Rai Bachchan
Aishwarya Rai Bachchan is the most beautiful woman in the world. She was the winner of the 1994 Miss World pageant. She is a successful actoress in Bollywood and is known for her amazing acting skills and dance moves. She is also known for her red carpet. She surprised us with her dance moves and fashion sense.
She studied at Arya Vidya Mandir High School in Mumbai. He did his intermediate studies at Jai Hind College for one year and then joined DG Ruparel College in Matunga. He got 90% in his HSC exam. She is a trained Bharatnatyam dancer, and trained in music for five years during her teenage years. Her favorite interest was animals, so She began a career in medicine.
Later, She wanted to become an architect, so She enrolled in the Rachana Sansad Academy of Architecture, but later he stopped pursuing a career in design.
Her Carrer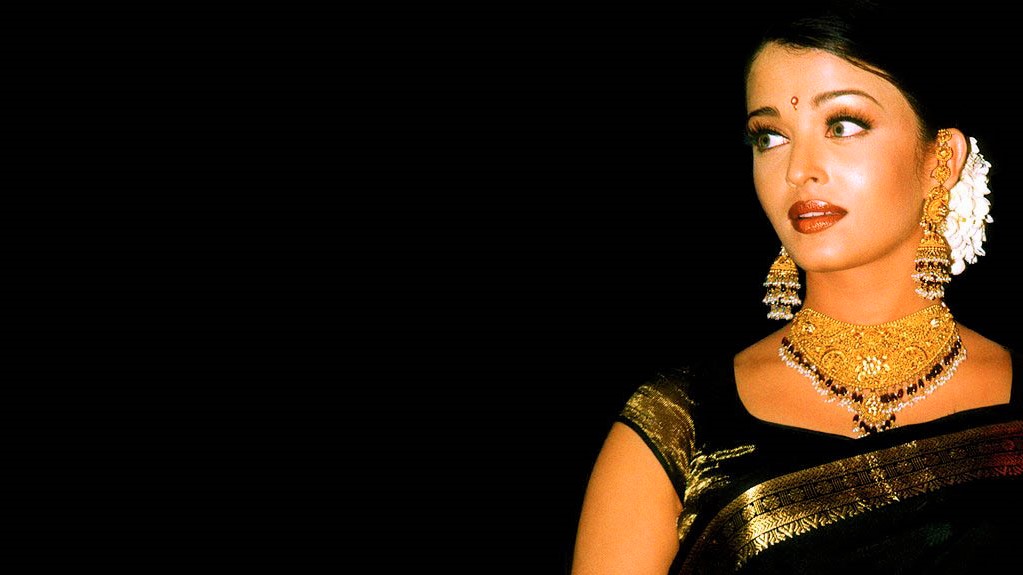 In 1993, Aishwarya Rai gained popularity in the modeling industry after appearing in a "Pepsi" commercial alongside actor Aamir Khan. The breakthrough in her career came in 1994 when she won second place in the "Miss India" pageant. Finally, she was crowned "Miss India World".
She represented India in the "Miss World" competition and won the crown.
In 1997, she acted in Mani Ratnam's Tamil film "Iruvar". Shee performed both "Pushpavalli" and "Kalpana" in the film. In the same year, he made his Bollywood debut in the movie "Aur Pyaar Ho Gaya".

In 1998, he appeared in a Tamil film titled "Jeans". The film was a commercial success and received praise for its acting and choreography. Rai's first Hindi film was Sanjay Leela Bhansali's 1999 romantic comedy "Hum Dil De Chuke Sanam", where she appeared opposite Salman Khan and Ajay Devgn. Appreciated for her beauty and acting skills, the film gave her an acting career in the right direction.

Her next hit was Subhash Ghai's "Taal" in 1999, where she acted alongside Akshaye Khanna and Anil Kapoor. He has been praised for his acting and dancing. In the year 2000, she acted in a Tamil film titled "Kandokondain Kandukondain" in which she received positive reviews for her strong acting. In 2000, he also appeared in "Josh" alongside Shah Rukh Khan and Chandrachur Singh.
The film received mixed reviews, but emerged as a commercial success. After her film "Dhai Akshar Prem Ke", opposite Abhishek Bachchan, failed in 2000, she appeared in a supporting role in "Mohabbatein" in the same year.

After appearing in another flop film titled "Hum Kisise Kum Nahin", Rai played the lead role in Sanjay Leela Bhansali's love saga "Devdas" in 2002, where she appeared opposite Shahrukh Khan. The film, which was a commercial success, was screened at the "Cannes Film Festival". Rai's acting received positive reviews from critics.

In 2003, her acting skills were again praised when she played a powerful role in Rituparno Ghosh's Bengali film "Chokher Bali", which was based on Rabindranath Tagore's novel of the same name. The film was a commercial and critical success.

In 2004, he appeared in the Hindi film 'Khakee' where he played the role of a gunner. The film achieved critical success commercially. In the same year, he was featured in 'Kyun! Ho Gaya Na…' in front of Vivek Oberoi. The film failed commercially.

At the end of 2004, Aishwarya Rai gained international fame for her role in the British film Bride and Prejudice written by Gurinder Chadha. The film was a commercial success. Her next Hindi film was Rituparno Ghosh's 'Raincoat'. The film won the "National Film Award" for "Best Film" in Hindi.
In 2005, he was featured in "Shabd". Besides his acting skills, he is praised for his "deadly" looks. Her only successful performance that year was a special appearance in 'Bunty Aur Babli' in which she was featured in a song titled 'Kajra Re'.

In 2006, he released two films: "Umrao Jaan" and "Dhoom 2". While Rai's work in "Umrao Jaan" was critically acclaimed, "Dhoom 2" was his first major commercial success since "Devdas". He also starred in the British drama "Provoked", which received positive reviews from critics.
In 2007, she was featured in Mani Ratnam's "Guru". The film received international acclaim and was a commercial success.
Rai was highly praised for her brilliant performance. After the film series did not do well, he got success with "Jodhaa Akbar" in 2008. He was praised for his excellent performance in the film. In the same year, she acted in "Sarkar Raj" with her husband Abhishek and her father-in-law Amitabh Bachchan.

In 2009, he was featured in "Pink Panther 2", where he portrayed a crime expert. In 2010, Rai starred in Mani Ratnam's "Raavan", a modern adaptation of "Ramayana". In the film, which was released in Tamil and Hindi, his performance received critical acclaim.
Her next role was opposite South Indian director Rajinikanth in the 2010 Tamil sci-fi film "Enthiran" which was a hit. He appeared in Sanjay Leela Bhansali's movie "Guzaarish".
Although the film was a flop, critics described his performance as the best. After this film, she quit Bollywood due to her pregnancy. In 2015, he made a comeback in "Jazbaa". According to the critics, the film was successful only because of Rai's performance. In 2016, she appeared in the biopic "Sarbjit", earning critical acclaim for her performance. Rai's last release in 2016 was Karan Johar's "Ae Dil Hai Mushkil", which received positive reviews from critics.

In 2018, She played the role of singer in comedy film "Fanney Khan", starring Anil Kapoor and Rajkummar Rao.
Struggle
Aishwarya Rai Bachchan has come a long way since she started her career in the entertainment industry in 1994 after winning the Miss World crown. Aishwarya won the competition at the age of 21 and made her acting debut in the 1997 Tamil film Iruvar directed by Mani Ratnam.
The 45-year-old actor has appeared in 25 Bollywood films and a few Hollywood films. He later received the Padma Shri award for his contribution to the arts in 2009. Actor Devdas recently revealed about his debut in the Hindi film industry in an old interview that surfaced on social media. During his college years, the actor began working as a model, which made him attractive in television commercials.
Aishwarya replied that she has not changed much when asked if she has changed since winning the Miss World title. My path changed a little and I became a full-fledged publicist, or what people call a celebrity, maybe because of Miss World. People started listening to me more and taking me more seriously.
Talking about his past career, the actor added, "By the grace of God, I have never had a job. Hits gives you the opportunity to work with the best actors. I work with wonderful directors. The fact that people have recognized my talent as an actor is the most meaningful thing for me, he continued.