MAKAAM (Mahila Kisan Adhikaar Manch )
MAKAAM, or Mahila Kisan Adhikaar Manch (Forum for Women Farmers' Rights) is a national coalition of more than 120 people and organizations of women farmers, farmers' associations, community groups, researchers and activists, from 24 states in India, to ensure the recognition and rights of women farmers in India
MAKAAM is a combination of networks, campaigns, movements, groups,
organizations and individuals defending the right to livelihood of women farmers[i],
especially Dalits, Adivasis, single women, disabled and displaced persons. He leads it
Feminist values ​​and sustainability, for economic, environmental and social justice. Realizing that women's lives depend on the rights of the community and
private resources, the Alliance aims to create and protect opportunities for women as individuals and communities
rights to resources such as seeds, land, water, forests and clean energy[ii] and
and information infrastructure and other technologies of the digital society in many places
recognized as rights advocates.
MAKAAM recognizes many knowledge systems, including traditional knowledge
and environmental systems of women farmers, towards food security, gender
equality and social justice. The association is committed to the inalienable rights, freedom and effectiveness of women farmers
and materials used.
MAKAAM highlights the contribution of women in production and social production and
emphasizes that it is important to understand that the value of non-productive work is not paid, to reduce
difficulties in the distribution of care. MAKAAM believes that it is the responsibility of the state to provide housing, infrastructure,
social security, universal access to health, nutrition, education, financial services and
digital technologies to protect the economic and social rights of women farmers,
education, information needs and opportunities for association.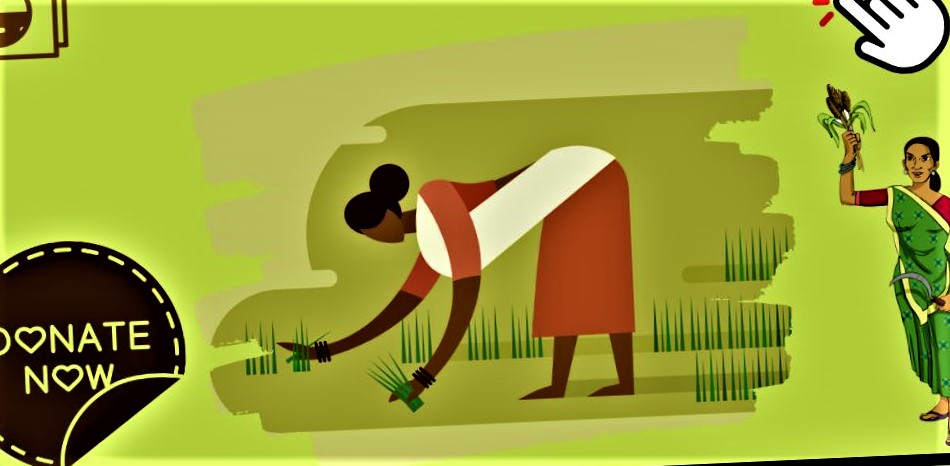 MAKAAM supports sexual rights, physical integrity and freedom from violence for all
women and girls. MAKAAM aims to create a decentralized / local market in the community network
the power of women farmers and against the type that favors big money
confiscation of community resources and exploitation of working women[iii].
The coalition opposes policies and programs associated with destructive and unsustainable practices.
development, which displaces and displaces women farmers and their livelihoods
Equipment
The Mission of MAKAAM
MAKAAM's mission is to make visible women farmers – especially marginalized minorities, with a vision of development guided by social justice, multiple systems of knowledge and support guided by the environment – and to create and ensure the capacity of the productive economy (land in particular) as well. such as the ability of various support systems, with equal participation of these women in decision-making in various institutions from the family up, to ensure that women depend on themselves, depending on themselves and their lives.
MAKKAM Supports single women and workers
Last year during the lockdown, thanks to individual donations and funding from corporate donors, MAKAAM was able to provide food to more than 1,000 single women in Maharashtra for a month, many of them are family members of suicide victims. They can also support about 200 women for agricultural input for the kharif season. The women have established a vegetable garden, where they grow chemical-free vegetables for food security and food for their families.
The current drought has resulted in a large number of infected people in rural areas and an increasing number of victims. Health facilities are overcrowded and without transport, it is difficult for people to get to them. Getting credit is a big problem, and many people have taken out too many health care loans. Although the state government has promised to provide free food, this has not yet started.
Single women in this region need urgent support to survive this second epidemic. The donation collected through this request will be used to provide food that is not covered by the food system to women farmers and workers in different areas.