Who is Amrita Rao
Amrita Rao is an Indian actress. Her nickname is Ammu. Amrita Rao has played the lead role in several Bollywood films and one Telugu film. Amrita Rao grew up in Mumbai and made her screen debut in Ab Ke Baras, for which Amrita Rao won the Filmfare Best Female Debut Award in 2003.
Amrita Rao has received many awards, including the IIFA Award and the Filmfare Award. Before starting her acting career, the actress appeared in several TV commercials and music videos and was named one of the Times of India's "50 Most Desirable Women of 2014". Her first appearance was in Alisha Chinoy's music video. Onye Pyar Mera song.
Childhood
Amrita Rao's birthday is 7th June. He was born in 1981. Amrita Roa age is 32 years old in 2022. Amrita Rao's zodiac sign is Gemini. Amrita Rao was born in Pune, Maharashtra to the Rao family. Amrita Rao speaks Konkani.
Amrita Rao's father owns a media company. Amrita Rao was born in a Konkani speaking family. Preetika Rao, her younger sister, is also an actress. Amrita Rao, along with her sister Preetika Rao, appeared in several commercials during her college years before starting her acting career. Amrita Rao's first public appearance was in Alisha Chinoy's music video for Woh Pyar Mera.
Her Carrer

Amrita started her acting career in the music video Who Pyar Mera, sung by Alisha Chinoy in 2001. She later made her Bollywood debut in Raj Kanwar's reincarnation based horror, Ab Ke Baras, released in 2002. The film did not do well at the box office, but he continued to receive awards for his acting skills. His next film was The Legend of Bhagat Singh. It is a biopic of freedom fighter Bhagat Singh, in which Ajay Devgan plays the role of Bhagat Singh and Amrita plays the character of Mannewali's partner. The film did not attract much audience and did a business of only Rs. 1 cr.
After two consecutive low-grossing films, she got another chance to play the role of a girl in the new romance film Ishq Vishq, starring Shahid Kapoor in 2003. The audience loved the chemistry. between the duo. It is Amrita Rao's first film in her career. She received the Filmfare Best Debut Award for Female and IIFA Award for Star Debut of the Year in 2004. It was the movie that made him famous.
Amrita's most successful film was Vivaah. The audience loved her appearance as a traditional Sanskari girl, and the way she delivered her dialogues touched the heart and soul. It was the highest grossing film of the year. He won the Screenplay Award in the Best Film category for the film. Even today, scenes from the movie are memes for their awesomeness. He appeared in another music video in 2008 with the song Chalte Chalte Phir. She judged the reality TV show, Perfect Bride, in 2009 and acted in television series like Kalyani Gaikwad and Meri Awaaz Hi Pehchaan Hai in 2016.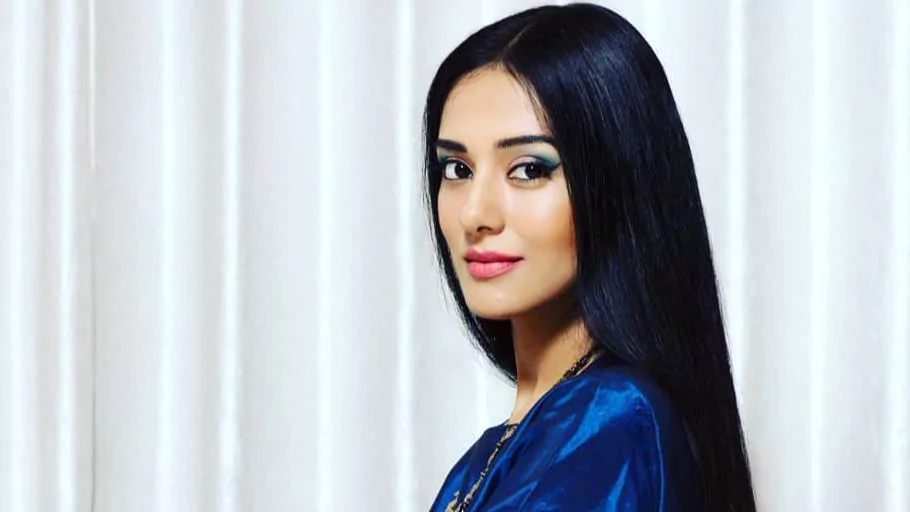 Small successes and failures
Rao was cast opposite Mahesh Babu in the 2007 Telugu action film "Athidhi". This movie is directed and recorded by Surender Reddy. It received mostly positive reviews, with critics praising the chemistry between Rao and Mahesh Babu. Radhika Rajamani for Rediff.com said, "Amrita Rao, a Telugu film debutant is making a mark." "Moviebuzz" for Sify wrote, "Amrita Rao is not only beautiful but beautiful. She proved that she can be another Tollywood girl. It has done well with a fascinating story that is suitable for the Telugu screen.
Rao had two big releases in 2008: the film 'My Name is Anthony Gonsalves' opposite newcomer Nikhil Dwivedi, and Shyam Benegal's comedy 'Welcome to Sajjanpur'. "My Name is Anthony Gonsalves" received negative reviews and performed well at the box office. Some critics praised Rao's performance as an orphan living a middle-class life; OneIndia Entertainment said, "Amrita Rao is beautiful, but her performance is not perfect." In "Welcome to Sajjanpur", Rao played the role of Kamala, a woman who needs communication. of her husband Bansiram (Kunal Kapoor), who works in Mumbai. Successfully creating an impact at the box office, the film received positive reviews from critics and won, making it the second highest-grossing film of Rao's career. "Hindustan Times" said, "Amrita Rao is known as a sweet girl." He received the Best Stardust Award for his performance. In the same year, Rao appeared as Nirja Rathore in the court drama Shaurya. He judged the film alongside Shekhar Suman and Malaika Arora. She acted with Harman Baweja in the film 'Victory' in 2009. The film faced competition from other films like 'Raaz 2' and 'Dev.D' and it did well. With a huge budget, it managed to become huge and was declared a disaster by \'Boxoffice-India".
In the same year, Rao played the lead role in Neeraj Vora's comedy film 'Short Kut: The Con is On' opposite Akshaye Khanna, produced by Anil Kapoor. The film stars Rao as Mansi, Akshaye's girlfriend. Critical response to the film and Rao's performance received negative reviews: Indian Express's Shubhra Gupta said, "Everything sounds plastic, and all the actors sing their lines in the top of their voices." Gaurav Malini of Times of India said, "Amrita Rao tries hard to sound but doesn't have punches in every possible way." Although he has recovered his budget, it is considered a financial disappointment.
Rao's only film in 2011 was Love U…Mr. Kalakaar! "" is his second collaboration with Rajshri Productions. The film generated negative reviews and emerged as a commercial failure. However, her role as a businessman's daughter received critical acclaim. Nikhat Kazmi of \'The Times of India' wrote, "Amrita Rao is the best, but the film is too predictable and long, it loses its impact." Later, Rao made special appearances in the comedyHey Babyy" (2007), the romantic drama Life Partner" (2007) and the sci-fi romanceJaane Kahan Se Aayi" Hai" (2010).